Herbal Apprenticeship 2021
7 Month Certification Course
May-November 
$1150   
This is a foundational apprenticeship that prepares students for the Community Herbalist Training. Apprenticeships are life changing experiences and we look forward to sharing this incredible journey of healing with you! 
Our program begins on May15th and meets two Saturdays a month through November 27th.  Students get hands-on experience making tinctures, teas, oils, salves, flower essences…etc, and are exposed to various herbal traditions including Chinese, Ayurvedic, and Western herbalism.  
Each month we cover a different body system and the herbs that nourish and support it.  Herbal energetics are introduced to students, as well as developing some intuitive skills which make choosing "the right herbs" less of a guessing game.   
Throughout the course we will learn to identify and harvest local medicinal plants and each person will study one herb per month as a homework assignment.  Students are awarded a certificate in herbalism upon the completion of their training.  
This course is led by director Melanie Rose Scofield and our wonderful core faculty: Jillian Twisla, Steve Byers, and Oceanna Miller.  We take occasional field trips and get outside as much as possible. 
Tuition cost is $1150 which includes the cost of the course book and all materials. 
For more information, please email us directly, or call Melanie at 617-755-8063.
For more information about scholarships, payment plans, and our financial policies, please go here.
2021 Herbal Apprenticeship dates
May 15, 29 (digestive system)
June 12, 26  (respiratory system)
July 10, 31  (cardiovascular system)
August 14, 28  (nervous system)
September 11, 25  (reproductive health and muscular/skeletal system)
October 9, 30  (endocrine system, immune system)
November 13, 27  (urinary system, GRADUATION!)
*Classes will be held at Melanie's home in Rockport from 10-5.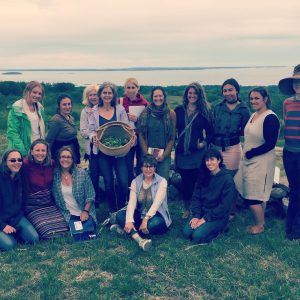 Send us a message here to learn more about any of our programs.