MELANIE ROSE SCOFIELD
Melanie opened the doors of the Earthwalk School of Herbal Traditions in 2015- Midcoast Maine's very own herbal school!  Melanie has a background in nutrition, herbs, and energy medicine. In 2005 she completed her nutritional consultant training with the Global College of Natural Medicine, as well as her first apprenticeship with the Boston School of Herbal Studies. In 2007 she completed her Advanced Clinical Herbalist Training, also with the BSHS, at which time she became a core faculty member and led apprenticeship programs for 8 years.  The Earthwalk Apprenticeship is now completing it's 3rd year and we are overjoyed with the herbal learning community that has been created in that time.   She feels incredibly blessed to have worked with such gifted teachers who have helped to shape her into the teacher she is today: Madelon Hope, Tommy Priester, Matthew Wood, Linda Patterson, Rocio Alarcon, Margi Flint, Kurt Leland, and many others. Melanie's main passion is teaching others to cultivate their innate wisdom and fine tune their own intuitive abilities.  She is available for private health consultations and for teaching workshops.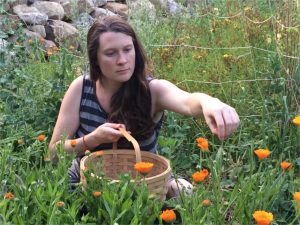 JILLIAN HYLLANTREE TWISLA
Jillian Twisla is an herbalist, health educator, passionate gardener and mama. She has a background in clinical herbalism, naturopathy, permaculture and plant mysticism. She studied Naturopathy and traditional European herbalism at Southern Cross University in Australia and has been lucky to learn from many incredible American herbalists as well. Jillian's clear and grounded teaching approach is deeply appreciated and we at Earthwalk are honored to have her on board as a core faculty member. She co-facilitates the Community Herbalist Training and the Advanced Clinical Mentorship while helping out with the First Level Apprentices.  Jillian lives close to the Earth with her family in Hope, Maine, where she offers classes, courses, and consultations.                 http://www.hyllantree.com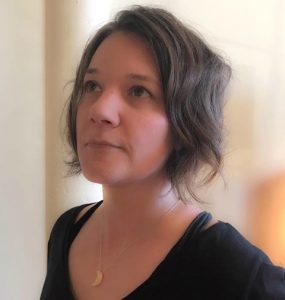 OCEANNA LEE MILLER
Oceanna grew up in the world of plant medicine.  Her mother used herbal remedies and food as medicine as part of her upbringing. Oceanna carried on that tradition when she began raising her own family.  The plants started calling to her to share their medicine, and following that guidance she found her teachers at Earthwalk School of Herbal Traditions where she completed her trainings in clinical herbalism in 2016.  In 2018 Oceanna joined the Earthwalk faculty and now helps guide the apprentices with Melanie. She is the owner of Oceanna Wellness + Herbals, which is her massage therapy and herbal private practice in Bath, Maine.  Oceanna holds certificates in nutritional counseling, herbalism, shamanic studies, and many forms of body work. To know her is to love her! Visit her website: oceannawellness.com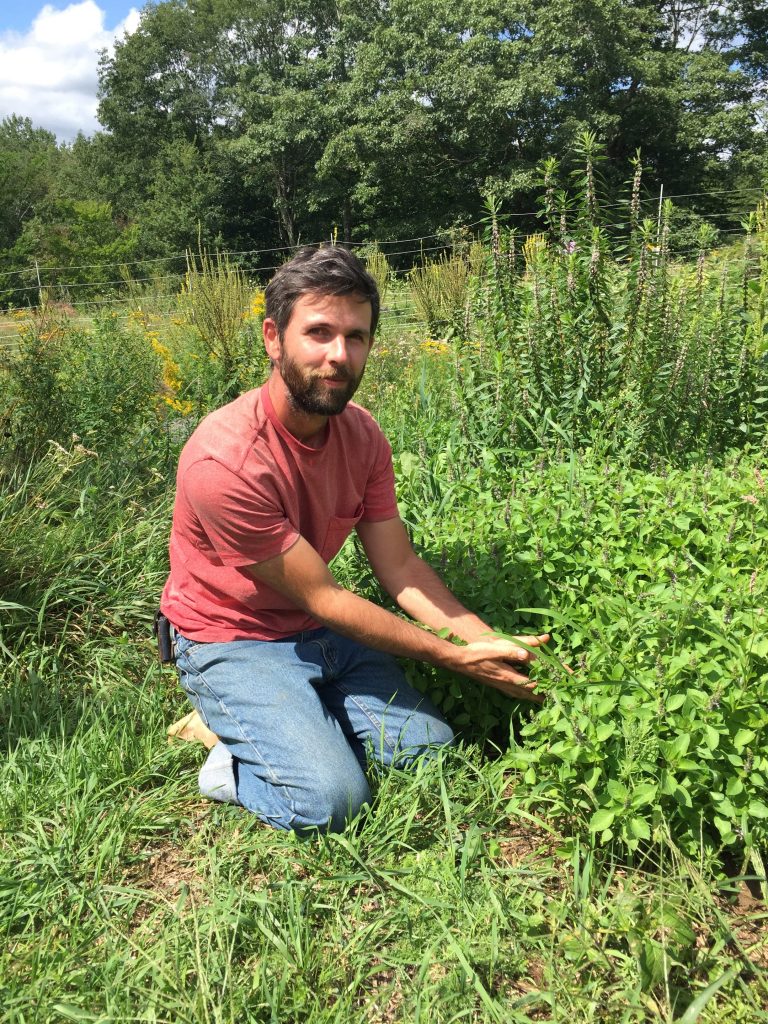 STEVE BYERS
Steve Byers is a Clinical Herbalist in Belfast, ME and has been an instructor at the Earthwalk School since 2017. Since a young age, plants have been drawing his attention and teaching him how to be in sacred relationship with the world to find the food, shelter, and medicine we need in a harmonious way.  Steve has spent years studying with teachers Gail Faith Edwards, David Winston, and at the Vermont Center for Integrative Herbalism.  Other close teachers have included Cattail, St. John's Wort, Blue Vervain, Yarrow, and Boneset.  
Steve runs the Herbal Medicine Wellness Clinic which offers integrative health consultations and stocks herbal tinctures and bulk dried herbs.  Steve has a deep understanding of the body and the energetics of the plants and we are grateful to have his expertise as a teacher for our programs.  He is committed to supporting indigenous rights, Wabanaki sovereignty in Maine, and invites conversations about decolonizing our relationship with plants and healing.