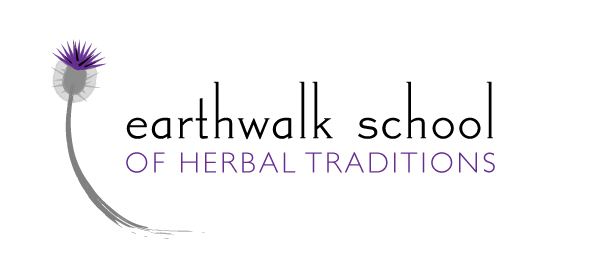 Earthwalk teachers are passing down the wisdom of local and global herbal traditions to individuals, families, and aspiring practitioners. 
We offer classes, workshops, and experiential learning opportunities that explore a broad array of natural healing modalities to improve body, mind, and spirit.
Apprenticeship
This seven-month certification course provides students with a solid foundation in herbalism and prepares them for the Advanced Training.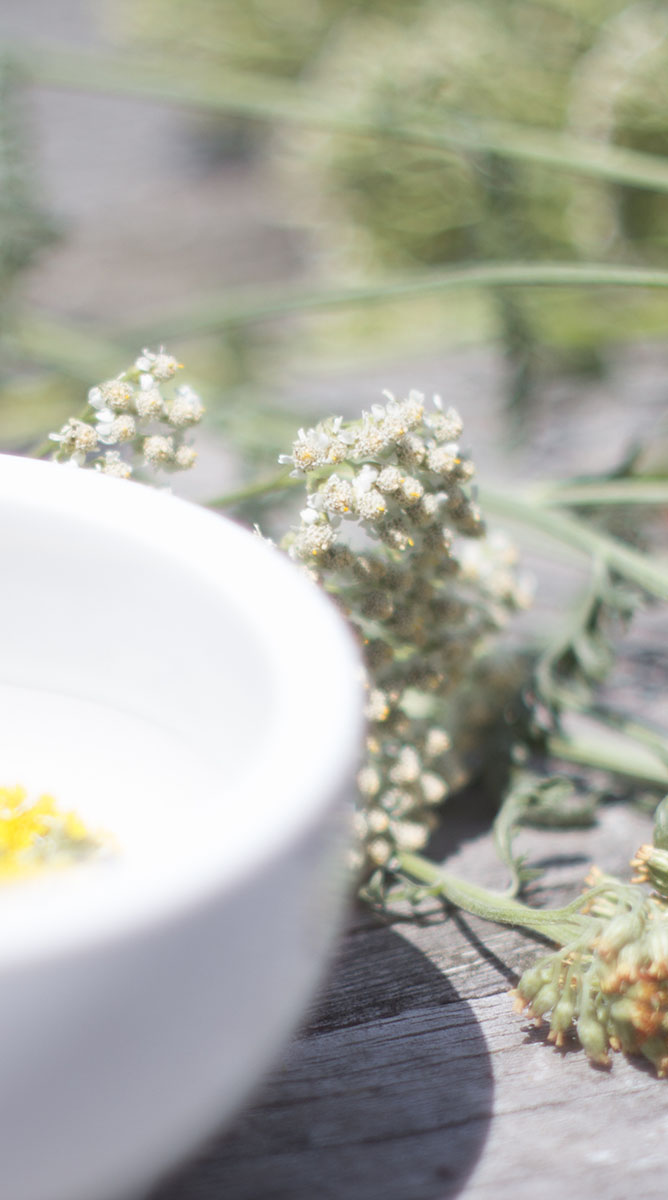 Classes and Workshops
Earthwalk offers a variety of classes and programs throughout the year that appeal to both entry-level and established herbalists.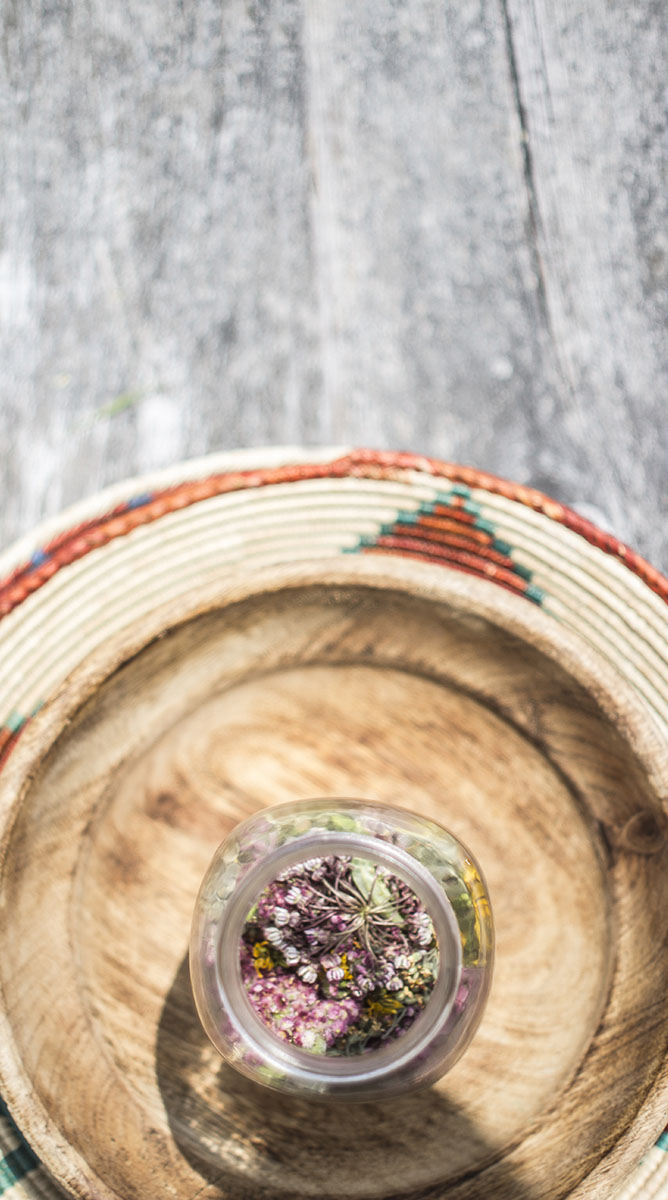 Melanie Rose Scofield
Melanie Rose Scofield is an herbalist, health educator, and the director and founder of the Earthwalk School of Herbal Traditions.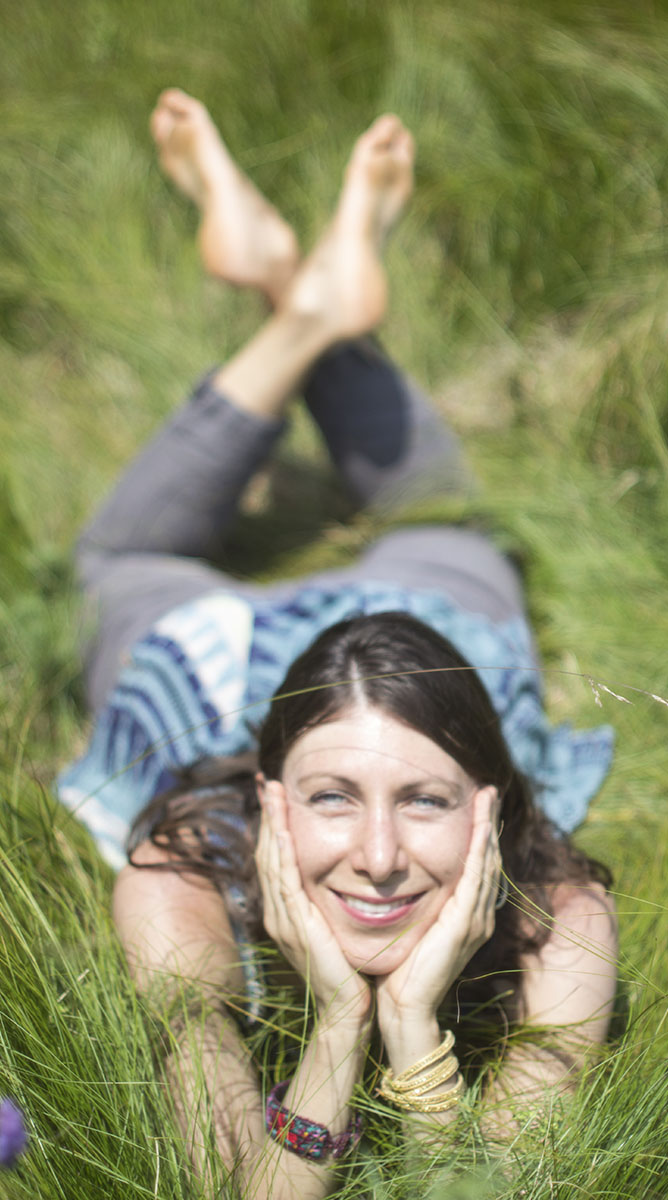 Medicinal Plant Walks
Earthwalk offers medicinal plant walks once a month from May thru September. Here we get to know the local plants and observe their natural growing patterns and habitats, while learning how to respectfully harvest and utilize the healing properties of the wild weeds growing all around us. We visit beautiful locations like MerrySpring Nature Center, Beech Hill, and Erickson Fields Preserve. Please check back in April for the 2018 dates.
Earthwalk Botanicals
We have launched a small product line on Etsy!  All proceeds of Earthwalk Botanicals go to support our scholarship program and our free herbal clinic.  Please support our efforts by purchasing these wonderful products!  http://www.etsy.com/shop/earthwalkbotanicals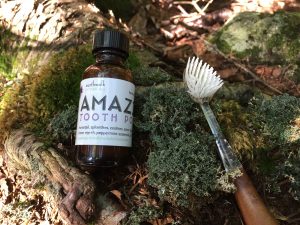 Children's Herbal Play
Every summer the Earthwalk School offers 5 hands-on "play"shops for kids ages 4-10.  These classes include learning to identify plants, harvesting medicinal and culinary herbs, drying them and processing the plants for herbal teas, oil, salves, bug sprays, dream pillows and herbal honeys.   This is a program that really gets kids connected to the earth and all her magic.
Please check back in the spring for the 2018 dates and details.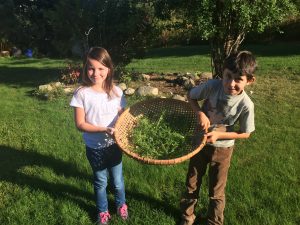 Herbal Apprenticeship 2018
Our program begins on May 12th and meets two Saturdays a month through November 17th.  Students get hands-on experience making tinctures, teas, oils, salves, flower essences…etc, and are exposed to various herbal traditions including Chinese, Ayurveda, and Western herbalism.  Each month we cover a different body system and the herbs that nourish and support it.  Clinical diagnostic skills, including facial and tongue analysis, are taught to students. These provide a system for determining internal imbalances so that we may better choose the correct herbs to address specific conditions.  Throughout the course we will learn to identify and harvest local medicinal plants and each person will study one herb per month as a homework assignment.  Students are awarded a certificate in herbalism upon the completion of their training.  This course is led by director Melanie Rose Scofield and other wonderful guest teachers. We take occasional field trips and get outside as much as possible.  Tuition cost is $950.  Payment plans are available.
Below are the dates for the 2018 Herbal Apprenticeship:
May 12, 26 (digestive system)
June 9, 23 (respiratory system)
July 14, 28 (cardiovascular system)
August 11, 18 (nervous system)
September 8, 22 (reproductive systems)
October 13, 27 (endocrine and immune systems)
November 3, 17 (urinary system, GRADUATION!)
*Classes will be held at Melanie's home in Rockport.  Apprenticeships are life changing experiences and we look forward to sharing this incredible journey of healing with you!  For more information, please email us directly, or call Melanie @ 617-755-8063
CONGRATULATIONS TO THE GRADUATING CLASS OF 2016!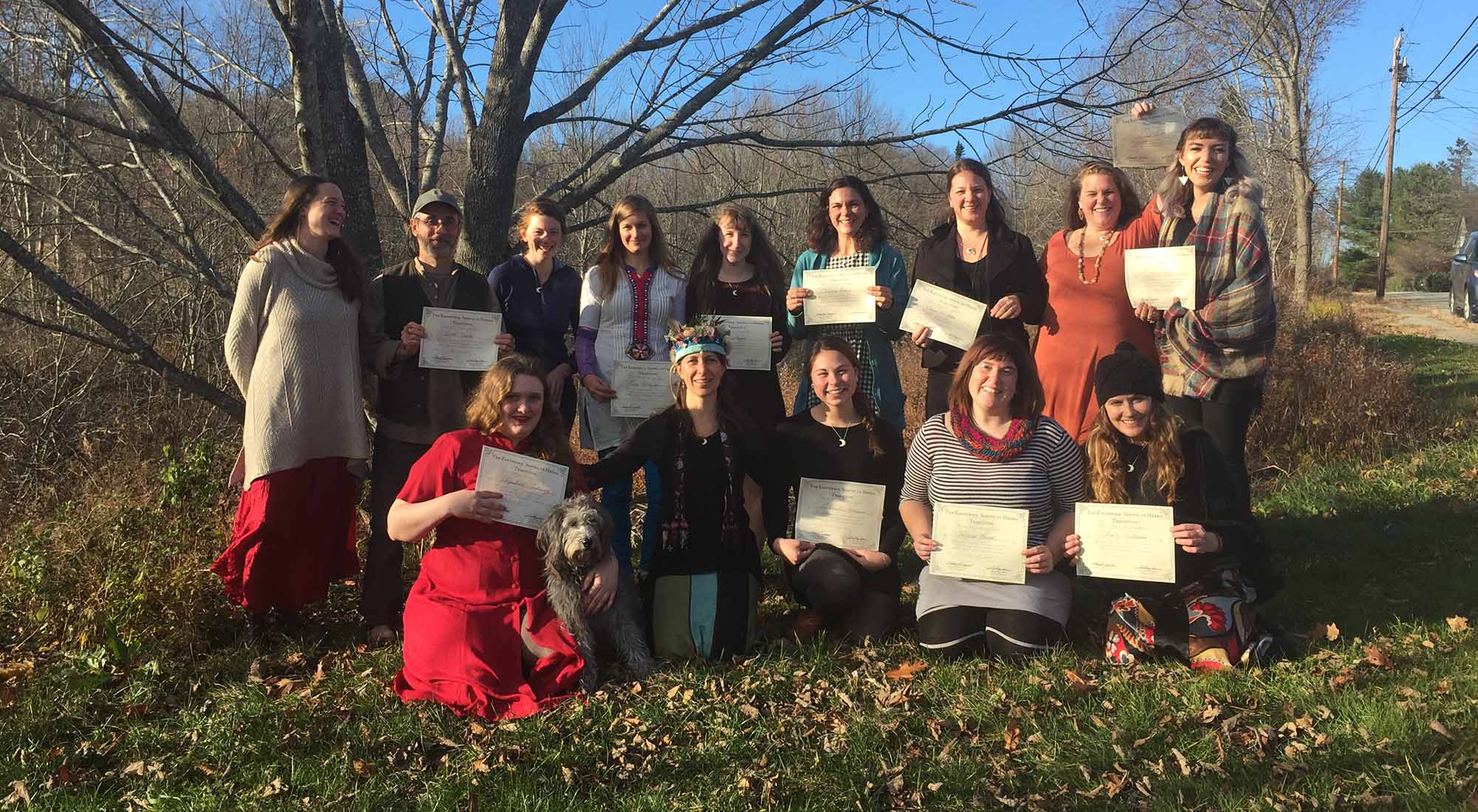 MELANIE ROSE SCOFIELD
Melanie opened the doors of the Earthwalk School of Herbal Traditions in 2015- Midcoast Maine's very own herbal school!  Melanie has a background in nutrition, herbs, and energy medicine. In 2005 she completed her nutritional consultant training with the Global College of Natural Medicine, as well as her first apprenticeship with the Boston School of Herbal Studies. In 2007 she completed her Advanced Clinical Herbalist Training, also with the BSHS, and since then has been leading apprenticeship programs in the Boston area.  She feels incredibly blessed to have worked with such gifted teachers who have helped to shape her into the teacher she is today: Madelon Hope, Tommy Priester, Matthew Wood, Linda Patterson, Rocio Alarcon, Margi Flint, Kurt Leland, and many others. Melanie's main passion is teaching others to cultivate their innate wisdom and fine tune their own intuitive abilities. In addition to rambling on about herbs and all things healthful, she enjoys spending time with her family in Rockport, playing the bass guitar with local funk band, Bottomless Funk, or boogying down with fellow African drummers and dancers.  Melanie is available for private health consultations and for teaching workshops.
JILLIAN KELSEY-ROSE
Jillian Kelsey-Rose is an herbalist, health educator, passionate gardener and mama. She has a background in clinical herbalism, naturopathy, permaculture and plant mysticism. She studied Naturopathy and traditional European herbalism at Southern Cross University in Australia and has been lucky to learn from many incredible American herbalists as well. Jillian's clear and grounded teaching approach is deeply appreciated and we at Earthwalk are honored to have her on board as core faculty. She co-facilitates the Advanced Level Training and also helps out with the Herbal Apprenticeship.  Jillian lives close to the Earth with her family in Hope, Maine, where she offers classes and occasional consultations.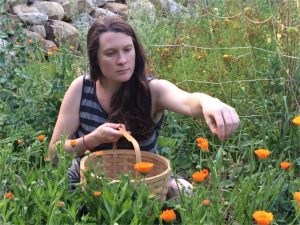 Advanced Herbal Training 2018
This certification course provides students with the skills they need to begin working in a clinical setting.  We focus on deepening our understanding of chronic illnesses, furthering our knowledge of medicinal plants, and learning about the art of consultations. Students will learn how to create a client intake form, how to read the face, tongue, pulse, and nails as part of an intake. We place importance on learning drug/herb interactions, how to work with autoimmune conditions, how to support those with cancer, understanding the energetics of tissue states, and the legalities behind establishing a private practice.
This course is divided into 2 parts: classes and clinics.  The classes are held on 7 Saturdays from 10-5.  These constitute the bulk of our lessons.  The clinics are held once a month on a Wednesday evening from 5:30-8:30.  Students will get 15 hours of clinical experience in which everyone gets an opportunity to play an active role in giving an intake, practicing diagnostic skills, formulating, and creating customized protocols.  Clinics are always supervised by an experienced Earthwalk teacher.  Assignments and required reading are also part of the course.
Students who complete the Advanced Herbal Training will receive a Clinical Herbalist certificate.  Tuition cost is $795.  Payment plans are available.
To sign up for the Advanced Training, students must have completed a first level Apprenticeship either through the Earthwalk School or through another comparable training/apprenticeship.
Classes meet on these Saturdays: January 27, February 17, March 10,  March 31, April 21, May 5, May 19
Clinics meet on these following Wednesdays: January 31, February 21, March 14, April 25, May 9
We hope you will consider our school for your education in the herbal arts.  If you have any questions pertaining to this course, please use the contact form below or call Melanie @ 617-755-8063
Green Blessings!
Upcoming Workshops and Events!
*Medicinal Plant Walk- September 3, 10:00-11;30.  We are meeting here at Merryspring Nature Center in Rockport.   $10 per person or $15 for a family.  Plant walk led by Melanie Rose Scofield.
*Tuesday Clinic– Every Tuesday Melanie offers 2 discounted Whole Health Consultations- 10am and 1:30PM.  These sessions are reserved for low-income households/individuals in an effort to make holistic health services more available to everyone.  Please contact Melanie to reserve your space today or visit the Facebook page for more information. Cost is sliding scale $55-75 which includes the cost of the herbs.
*Stress, Panic, and the Vagus Nerve- September 30th. Join Madelon Hope from the Boston School of Herbal Studies in this advanced level workshop.The vagus nerve is central to how our bodies deal with trauma. In this workshop, we will look at the role of the vagus nerve in supporting social engagement and activating fight or flight or freeze patterns in response to stress. We will explore how to integrate new paradigms in neurobiology with traditional herbal practice. We will discuss nervines, shen tonics, lymphatic decongestants, alteratives and blood movers – to help heal responses to trauma and bring balance to the body, mind and spirit. $35 per person. RSVP 617-755-8063*
* Enrollment for the Advanced Level Training- October 1st!  We will begin accepting student applications.  Enrollment closes January 15th 2018.  Please contact Melanie for more information.
For more details on these classes, please visit the Facebook events pages. Call or email to reserve your space.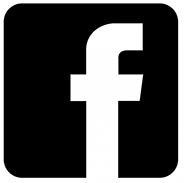 To Find Out More About Any of Our Programs Email Us Using the Form Below!